Transparent separator
An additional protection against COVID 19
Our table separators are flexible and built to be adaptable types of table shapes.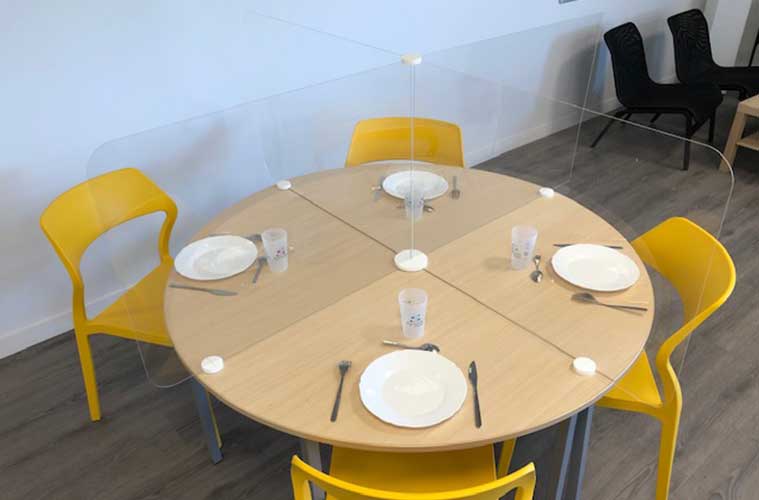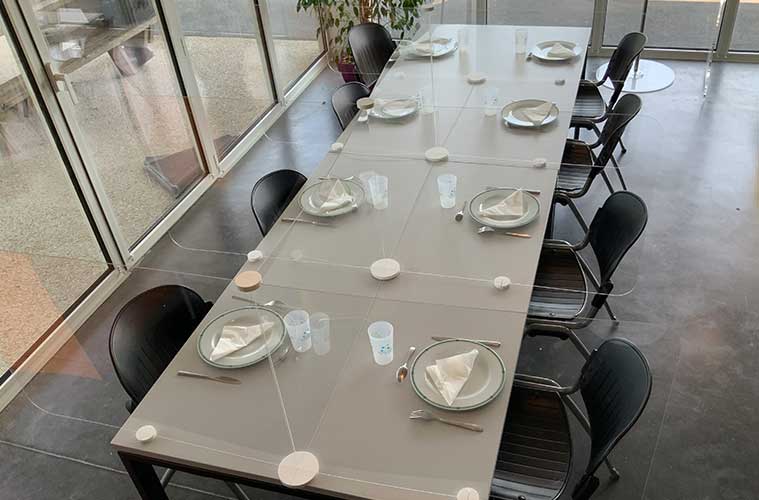 For group meals
Our protections are mare with transparent materials to fight isolation for people living in collective places. We offer an additional solution for people to gather around a table.
The protections are made for many different places: nursing home, cafeteria, restaurants…
We have built a flexible system that is adaptable to any kind of table: 2 places, 4, 6… squared, rectangular or round. Our system allows you to position the protection according to your need.
For open-space
The separators are also used for desks in open-space.
Flexible, you can also customize: the colors, the transparency, the opacity… We have a large choice.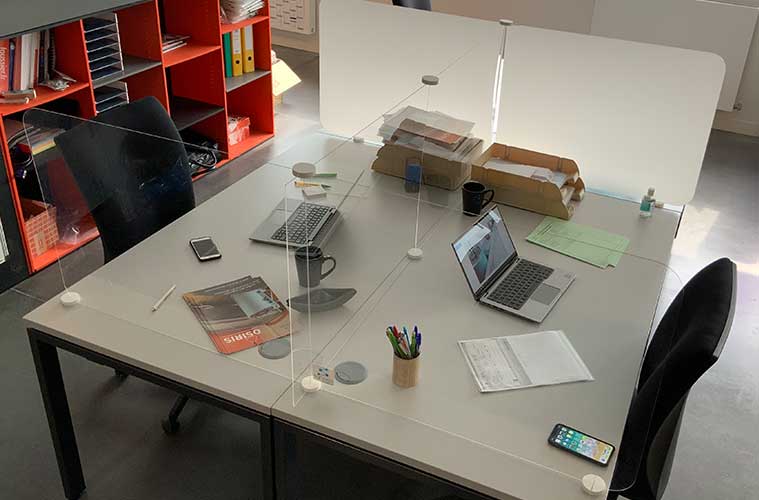 Our other products
Protect your employees thanks to our hygiaphone (standard or tailor-made)
More information
Osiris is the bed shower system for showering a person without moving him or her for his or her bed
More information